Textwalk Floor Vinyl
None slip Floor Graphics printed on a Textured matte Vinyl
TexWalk is a sub-straight with a textured matte vinyl coating providing a non-slip surface graphic.
It is suitable for the short to midterm projects, depending on the footfall expected.
TexWalk applies easily onto carpet, tile, concrete, and almost every surface indoor and outdoor. The product can be used outdoor for up to 1 week but is not designed for road traffic.
Uses
Applied on top of carpeting, tiles, wooden and PVC floors and untreated stone
Wall Graphics
Door Coverage
Tradeshows (exhibition walls and floors)
POP / POS
Features and Benefits
Structured matte finish
No or almost no adhesive residue
Sticks on almost any surface
Easy to apply and remove
Print and go - no laminate solution
Durability
The durability of TexWalk is dependent on the way the product has been applied and it aslo depends on the mechanical use of the surface where it is applied. The following guidelines apply:
indoor floor up to 6 weeks
outdoor floor up to 10 days
indoor walls up to 36 months
outdoor walls up to 12 months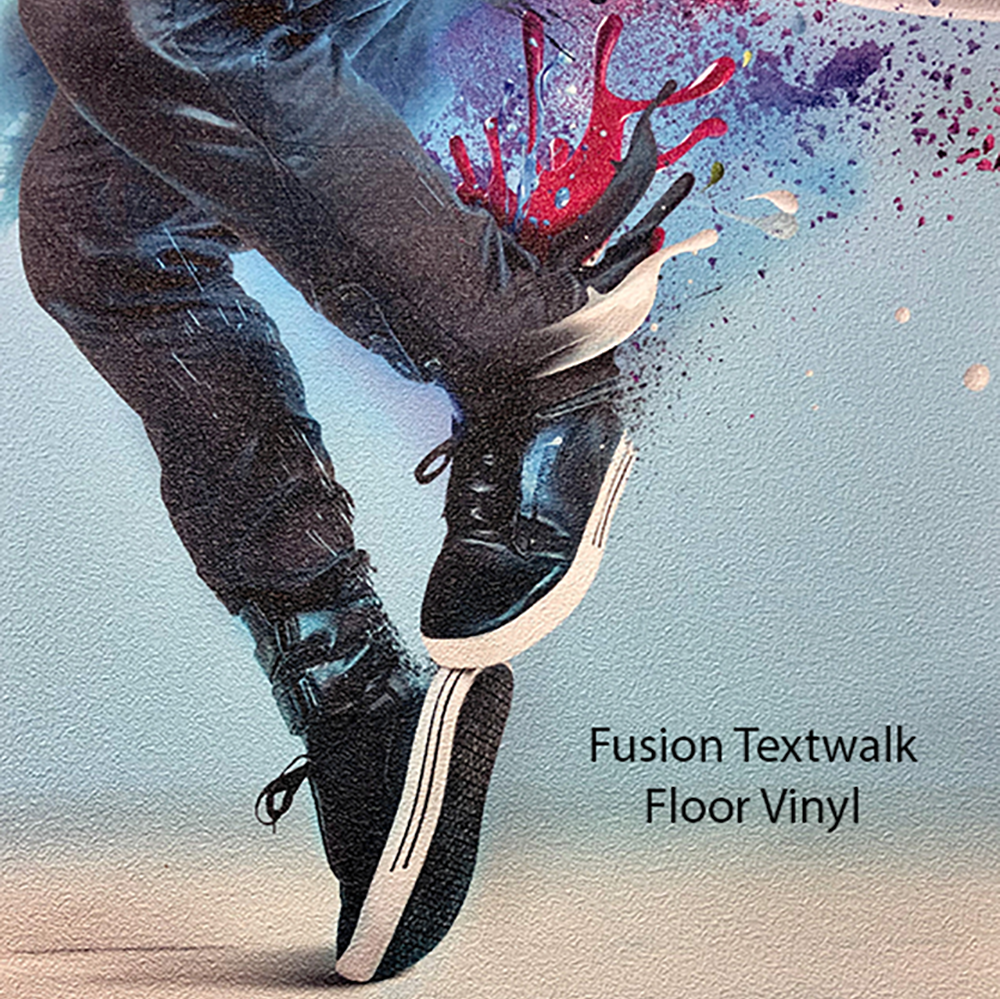 Finishes for Textwalk Floor Vinyl
Trimmed to Size

Items will be cut to the size ordered.

Shape Cut

Items will be machine-cut to required shape.

Limit of one shape per order line applies.